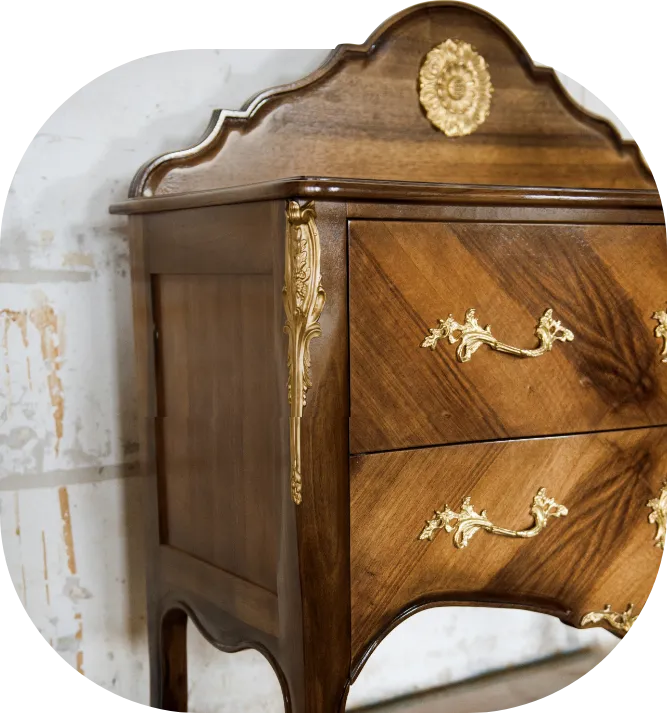 WHATEVER WE BORROW WE GIVE BACK
A COMMITMENT TO SUSTAINABILITY
Wood – it is a valuable raw material for our craft, but it is also only a loan from Mother Nature. We consider it our duty to repay this precious gift.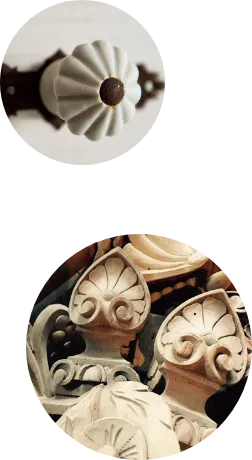 2010
Fire in the hearth, fire in the heart
Our company started by selling fireplaces. That is how we found our passion for wood. As a team the family business later developed the desire to transform the art of carving and carpentry into creating utility items. Hence, we discovered our first passion: pallet furniture.
2014
We give furniture a second chance
It was an artistic challenge to restore the beauty of antique patina furniture. Another important factor for us was to honour the heritage of our craft. We saw it as an opportunity to form a company, which is dedicated to repairing old furniture and making replicas.
2015
The harmony of opposites
Our business continued to expand. The business KREZBA.sk, dedicated to traditional craftsmanship, joined after time with the industrial company NIKOMI, its sister company which focuses on the production of metal. Two very different materials and practices united harmoniously in one company.
Súčasnosť
We grow through honest work
Every new order confirms that we made the right choice to build a family carpentry business on honest foundations out of love for the craft and respect for people. Thanks to the desire to constantly learn about new trends and technologies, we can focus on the most important thing – great products for your premises.